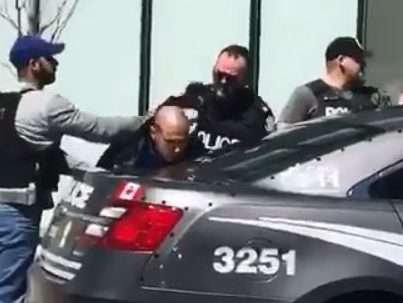 "He started going down on the sidewalk and crumbling down people one by one"

Вэн на высокой скорости проехал по тротуару, давя прохожих. Yonge south of Finch. Квартал перекрыт, TTC закрыто.
https://www.ctvnews.ca/canada/witness-van-struck-every-single-thing-on-toronto-sidewalk-1.3898118

Готов биться об заклад, что это относительно свежий небелый иммигрант.

UPD:
- there are believed to have been fatalities
- the man ... is being described by witnesses as "Middle Eastern"
- attacker reportedly known by police
- 9 dead in Toronto, authorities confirm it was a terrorist attack.